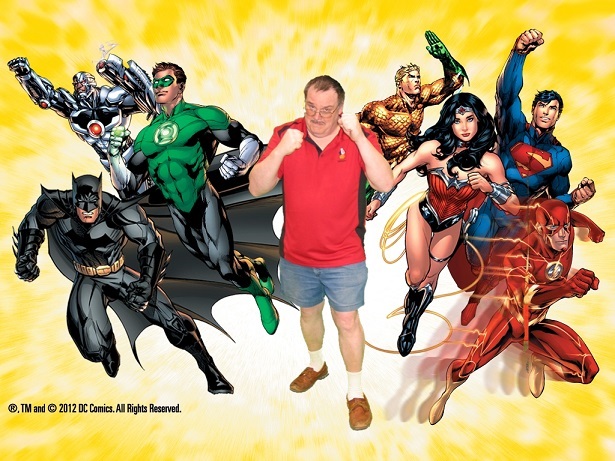 Wimpy's March Madness 2019
If this tournament didn't meet your standards, you are watching the wrong game. Anything that anyone could want was delivered consistently by these college teams. Buzzer beaters and overtime were the norm while these gladiators fought it out for the right to be called National Champion. In the end, it was Virginia prevailing against a Texas Tech team that would not say die. Naturally, I bet $200 on Texas Tech. Dunbar is our 2019 Champion after languishing in the middle of the pack for the last decade or so. Jeff Miller cashes cashes for the 2nd time this year, having been one of the surviving few in Wimpy's NFL Loser Pool. Purdue Pete has been competitor for as long as I can remember, and this is the first time to finish in the top three. No one predicted the Final Four of Michigan State, Texas Tech, Auburn, and Virginia. Scott Tucker came closest with 3 out of 4 and ran off with the Final Four prize of $150. Three others picked up $60 for predicting a final of Texas Tech and Virginia.
It's time to make my annual observances of the other noteworthy events of 2019. Way, way back in the mid 90's, I was one of the first people to urge others to start using a new electronic payment service called Paypal. After a successful partnership for nearly 15 years, that company severed all ties with me in 2011 after discovering (gasp) that this annual contest (and wimpy squares) violated it's policy against gambling. This had the unfortunate consequence of forcing me to require all players to pay by mailing me a check. Trust me, it had been every bit the inconvenience to me that it had been for you. Last year, a new service emerged, and it's even more convenient than that one owned by eBay. It's called Zelle, and it's a free product of Wells Fargo Bank. Most major banks are using it, or a form of it, and I urge everyone to try it out if possible. It's free for now, although, like that other one, it may not be free forever. Dozens of players were able to pay me from the convenience of their home computer.
We had 195 entries, down nearly 10% from last year. I believe our numbers are falling because our demographic is aging. I have been doing this for 34 years. That's over half of my life. A few of the players out there have been with me since nearly the beginning. We need some younger blood. We have a hardcore following, with a great many of our players submitting multiple entries. It's genuinely difficult to bring new players in, because it's just so damn hard! We also have the unfortunate timing of coinciding with the Spring North American Contract Bridge Championships every year. It's no secret that a large percentage of our participants are avid Bridge enthusiasts. It's only through the continued efforts of several people who work tirelessly to bring in new blood that keep our numbers up and our prestige high.
Most years, you can predict the National champion simply by inspecting which team in our competition gets the most 1st place votes. We broke a two-year streak this year when Duke, the pre-tournament favorite and selection of no fewer than 91 entries (47%) went down in the Regional Finals. Another 28 entries had North Carolina going all the way. Our National Champion, Virginia, was third on the list with 27 votes. The fourth #1 seed Gonzaga picked up 22 more. No team that was not a #1 seed could pick up double digit support. Of the #2 seeds, Kentucky was the most popular with 7 selections, Michigan State and Michigan tied with 6. Tennessee was the last team to get more than a single vote with 5. Three teams picked up a single vote: Houston, Kansas, and Texas Tech.
In case anyone was wondering, no one has yet ever submitted a perfect entry. A perfect score would total 3801 pts. This year, the winning total of 3500 did not come close to the record high score from 2007 of 3626 held jointly by Paul Astorino and Paul Laliberte. Every year around this time, there is talk in the media about how remote it would be to fill out a perfect bracket. This got a lot of hype after Warren Buffet offered a billion dollars in 2014 to anyone who could pull it off. Let me put this to rest. Assuming all teams being equal, there are only 9,223,372,036,854,775,808 ways to fill out 63 blanks. That number is truly tiny. To give you an idea of just how tiny that number is, assume that every man, woman, and child on the planet (all 7,464,051,123 as I write this) started filling out entries. Let's assume that each could fill out an entire bracket in 1 second. That's 60 entries a minute, 3600 entries an hour, and so on, 24 hours a day nonstop. If they started filling out entries at midnight tonight (April 8th), assuming no duplications, this army would exhaust all of the possibilities a little after 4:41pm, July 15th, 2057. Why that's still in many of our lifetimes!
Now lets talk about some large numbers. Filling in blanks is trivial compared to rating each contest. It might surprise you to learn that there are over 10,654,499,000,000,000,000,000,000,000,000,000,000,000,000,000,000,000,000 different possible perfect entries for this competition. That's 55 decimal places! That's a BIG number. That the number is truly inconceivable. For example, if you were to write a different perfect entry on a single piece of copier paper, after only 201,314,300,000,000,000,000,000,000,000 sheets, (truly a miniscule fraction of the above number) the weight of the pile would outweigh the Earth. Of course this number is microscopic when compared to the number of possible imperfect entries - like yours. (126 followed by 87 zeroes). You should note that it is only possible to achieve a perfect score if you submit a consistent entry. Every year players submit entries with their 63 playing their 64 in the semi-finals, or two teams in the 50's playing in the second round. Experienced players try to avoid such careless errors.
Once again, thanks go out to the players who continue to recruit new players for the contest. It takes a little while to figure out how to put in a competitive entry, but most players come back. Please remember to keep my email address in your online address book. If you change providers, you must drop me a note so that I can update my records, or else you will be like the nearly 2 dozen or so people who didn't get contacted this year because I couldn't reach them at their last known email address. If, during the year, you would like to add someone to my contact list, feel free to forward me their email address. Once their data is in my distribution list, it takes very little extra effort to keep everybody informed. We had a little new blood this year, and some long time players will be coming back. I wouldn't be surprised if we cracked 300 entries again someday.
In 2014, I finally compiled a Wimpy's Hall of Fame, to honor our past champions. While this list is unfortunately incomplete, it does go back for 20 years. New players should note that first time players have won in the past, and experienced players often do quite poorly. This year's champion, Dunbar, has been playing since at least 2006. The tournament records on my last two computers don't go back further than that. Last year he finished 103rd. Last year's champion Joe Sack finished 183rd. (he put in a 2nd entry which made it to 85th). The best finish by a previous champion was Chris Scheuerman (2014) who cashed in 7th place. He was followed by Marty Kelly (2016) in 31st. Nati Nobodies (2009) was next in 39th and Larry Katzbeck (2012) was close behind in 42nd. Other past champions finishing above average were Chris Grande (1999) in 69th, Ryan Gister (2006) in 83rd, and Scott Meyer (2005) in 113th. None of the other past champions who played had much to gloat about:
Paul Castino (2011) 121th
Paul Astorino (2007) 132th
Clem "Goose" Gosiewski (1990) 155th
Gerry Sexton (2004) 164th
Ted Kratochvil (2015) 182nd
Christina Saville 188th

Eddie Holman (1996), Michele Russell (2008), and Tighe Carter (2013) did not play
Wimpy, who finished his best ever 4th for the last two years, was a respectable 57th in 2019
When favorites win, past champions can appear to be brilliant. When there are a bunch of upsets, they appear to be as human as the rest of us. One thing that should be pretty clear, is that past accomplishments are rarely a yardstick for current success. This competition has a rich history, and I have every intention of preserving as much of it as I can.
My challenge was to devise a scoring system which rewards the most accurate picks, while recognizing the importance (but does not overvalue) early round upsets. Long time players know that perhaps the biggest key to the pool is not so much how big a number you put on a team that you thought would win and didn't (although that is a major factor), but more importantly how small a number you put on a team you thought wouldn't win, and did! There weren't many significant upsets this year. That said, your entry probably had little to no chance if you didn't pick Oregon to win at least one game. Other than that key team, your main chance to jump out of the gate with a strong score was to have decent numbers on Murray State, Cal-Irvine, Saint Louis, and Ohio State. while avoiding placing too much of your resources on Virginia Tech, Marquette, Kansas, Iowa State, or Kansas State. Normally, there are a few dark horses that are ridden into the winner's circle. This year, there were virtually no surprises in the Sweet 16 other than Oregon. As the tourney progressed, the numbers you placed on those teams you thought would exit early became a critical factor as to whether you would contend or plummet.
Here are my nominations for 2019 No Prize Awards:

Dan Lamb had the highest 1st to last round gain of +134 places, starting in a miserable 167th and moving up every round to a decent finish in 33rd place.
Cheri Bjerkan started in contention in 27th place and plummeted like a stone a miserable 124 places to finish in 151st place.
Coolvette and Matt Stehouwer 1 were tied for 2nd place after the 1st round. They finished in 42nd and 66th place respectively.
Ann Elizabeth fell the lowest of any of the entries in the top 10 after round #1. She fell from 10th to 103rd.
Philip Spencer was the only player to pick Texas Tech as National Champion. He came 1 second from winning it all. He dropped out of the overalls to 10th place.
Paul Parks submitted more entries than any player this year. Of 5 entries, his highest finish was 89th.
For the 2nd straight year, Art Schlichter who may have more top 10 finishes than any other player in pool history, finished in the bottom 5.
Brian Snider submitted two entries so bizarre, I refused to accept them. He fixed them and re-submitted. They finished in the last two spots.

Wimpy was getting cocky after finishing in the money for two straight years. He settled for 57th, but expects to back in contention next year. If you finished above average, congratulations, you beat a lot of pretty smart people. There are a lot of savvy players (and damn good guessers) in this pool. Most have expressed that the fun is in the competition, and I must agree. While the monetary prize will be sweet, I believe it is the honor of winning that Dunbar will remember most about the 2019 tournament. All top 3 places also receive the famous 2019 Wimpy's March Madness Champion embroidered shirt, (not available in stores!)
2019 is in the record books. I am predicting a Make Wimpy Great Again campaign in 2020 as well as the continued popularity of Wimpy Squares. Thanks to all who participated, and Don't forget to tell me if you change your email address!